Can you turn your brand into your story? In other words, can you tell a story that represents your brand and its core values? Great storytellers can do it. They weave your brand story in a what it flawlessly captivates your brand audience. They are able to create vivid imageries in the minds of listeners through characters or props to make it alive. Consequently using a brand story which moves the audience emotionally. Is our brand story captivating? Can it paint every details using words that hold the interest of the listeners? Think about it! How great is your brand story?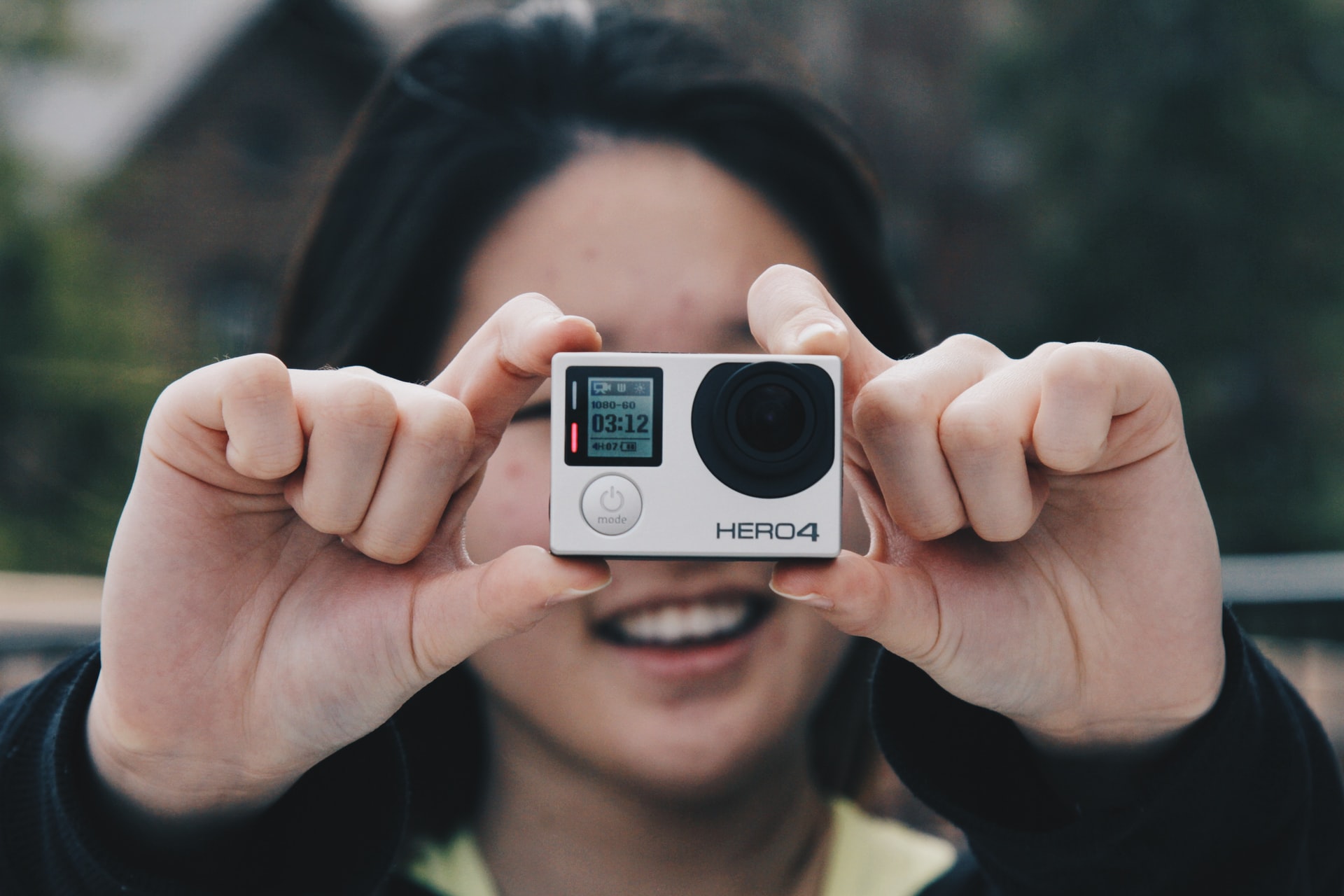 In a letter from the founder and CEO Nicholas Woodman on the GoPro site, he writes..
"GoPro helps people capture and share their lives' most meaningful experiences with others – to celebrate them together. Like how a day on the mountain with friends is more meaningful than one spent alone, the sharing of our collective experiences makes our lives more fun. The world's most versatile cameras are what we make. Enabling you to share your life through incredible photos and videos is what we do."
If you have to tell a story while being in an elevator during the elevation of just four floors, can you do it effectively? During a conference, when you have just a little time, can you deliver your brand's story into the minds of your audience successfully? We live in digital age and as a result our attention span has reduced drastically. People are not good at holding attention for long anymore.
Stories of great brands are believable, it uses every details and words to build on interests. As a business or brand owner you are the storyteller and your brand is the tale. Do you often end up just reciting the same old narrative or you are truly good at captivating your audience? Is your narrative a neatly weaved colorful tableau? Ask yourself!
"A brand is a metaphorical story that… connects with something very deep – a fundamental human appreciation of mythology… Companies that manifest this sensibility… invoke something very powerful," Scott Bedbury, the former head of marketing for both Nike and Starbucks.
He clearly refers this "something" to emotions. Irrespective of what feelings you are building up in your audience, it must hit their emotions. Good brands evoke feeling  security, trust, and excitement of amazing possibilities that they have to offer. They reach into the hearts of their customers and create space for themselves. Your business may have a superior product or a service to offer in über-competitive price, but the most loyal of customers will buy in to the story of the brand. As a brand you must be able to make them feel, make them part of your story.
How to measure the effectiveness of your story? Whether or not your brand story can resonate with your customers or build a connection, how do you know? What steps you can take as a business to hone in on your branding which will set you apart from your competitor? We have gathered some ideas to kick start this:
K.I.S.S.
We are naturally drawn to becoming creative as humans but your creative ideas might not be just enough for all of your customers. You might end up attracting a few of the prospects into becoming customers but the chances are it may not work every time. Eventually your brand will fail because your customers aren't able to get your story / message at all. Simply because they aren't able to find an emotional connection. While creating your brand identity or message, you must focus on keeping it straight-forward. Keep it simple and direct. Your words choice, tone, style, and how you position them together should be all aligned keeping your customer in mind. As a result, your customers won't be in a state of confusion or left to thinking and guessing what your brand is. Make your brand's message / story / identity a crystal clear vision.
Develop a positioning statement
Think about your value proposition it will help you work through your brand story. How actually you got the idea and you evolved that into a business. What did you want to stand for? Where did you see the gap? What are the core values you wish to deliver? If you have pondered upon these questions, the chances are you will be able to craft a great story for your brand. You need to find that "aha" moment by just digging deeply into the origin of your business (idea) and what you wanted to stand for.
Tell your story, live and breathe it
Once you have figured out your story, you better be prepared to prove it. Probably not just once but rather over and over again. Your brand story has to be solid and fool-proof. It has to be verbatim for everyone in your organization or whoever is associated with marketing your brand. Your emails, ads, communications, customer-experience should all deliver exactly the same brand story. Do it consistently, over the period of time, your employees, partners, as well as customers would start telling it for you when they begin to become your brand advocates.
Spread the good word
Reinforcement is significant to sustain the competition. Hence, be consistent in using your brand story and your message in everything you create and deliver. Even your social media posts should reflect the same story. Relentlessly just repeat them. It will help you position your brand and you as a leader in your business.
After all, storytelling becomes fun when you start to believe in it. Moreover, it becomes an enjoyable experience for your customers as they see themselves as part of your story. Remember to take calculated steps to develop and to tell a particular story that is unique to your business. It should open hearts of your customers because your brand and its success depends on it.